We were away during the month and so I lost the opportunity to get to work on this Recent News edition and Whadda ya know already there is some serious damage done to the available days left in April. Time to get to work.
First off the rank was March 4th and a most important day for Nathan Whittleston with a forty minute QGP flight. Way to go Nathan !! It must have been a good day all round for the old hands as well for a tad under four houts for John Tullett in his K6, an hour for Dennis Green in the PW5, two hours for Peter Cook in YT (YeTi). An hour fifty-eight minutes for the Spence/Hardwick-Smith team. A T/F began the day and Liam Finer finished it with forty-one minutes in the Janus and Les Sharp backseat. Twelve flights for the day and eleven hours thirty-eight minutes glider time. Excellent stuff.
March 10th: The Hardwick-Smith/Spence firm at it again with an hour fifty-six minutes in the Janus. Covered quite a bit of ground I hear. Bit of a touring glider that one, long legs. And a series of exercises for Nathan Whittleston in the Twin under the tutelage of Peter Cook.
March 17th: A day for the Stratford Scouts this was with 14 flights and followed by 5 club flights. Not a soaring day this one but important in that links with the Scouts re-established after a gap of a few years. Let's look forward to another day next year.
The last flying day for the month was March 18th: A day out for the Finers. Jim Finer towing, circuits for Liam Finer with Peter Cook backseat and then Peter Williams who just happened to be there and was going for a flight, took Caleb Finer along with him. The Time Sheet notes that Caleb might be Youthglide potential.
So that was that for March, a couple of busy days emphasised a good first three months for the year.
The above is a photo taken by Clive Sherman during one of a four-pilot wave flight on 19th October 1969. The flights were made out of New Plymouth Airport and the pilots were Harry Smith, Clive Sherman, Bob Struthers and Peter Miller. The glider was an Olympia 463 GDJ and the towplane was a New Plymouth Aeroclub Tiger Moth ZK-BUO and the tow pilots were Allan Ward, Tom Barden and Don Erceg. The wave formation was a secondary one approximately above SH 3A. The Time Sheet records Strong SW Wind and a Clear Sky. It was a great day and with no radios to bother us.
And here is the glider, flown by Bob Struthers near NP airport about March 1969.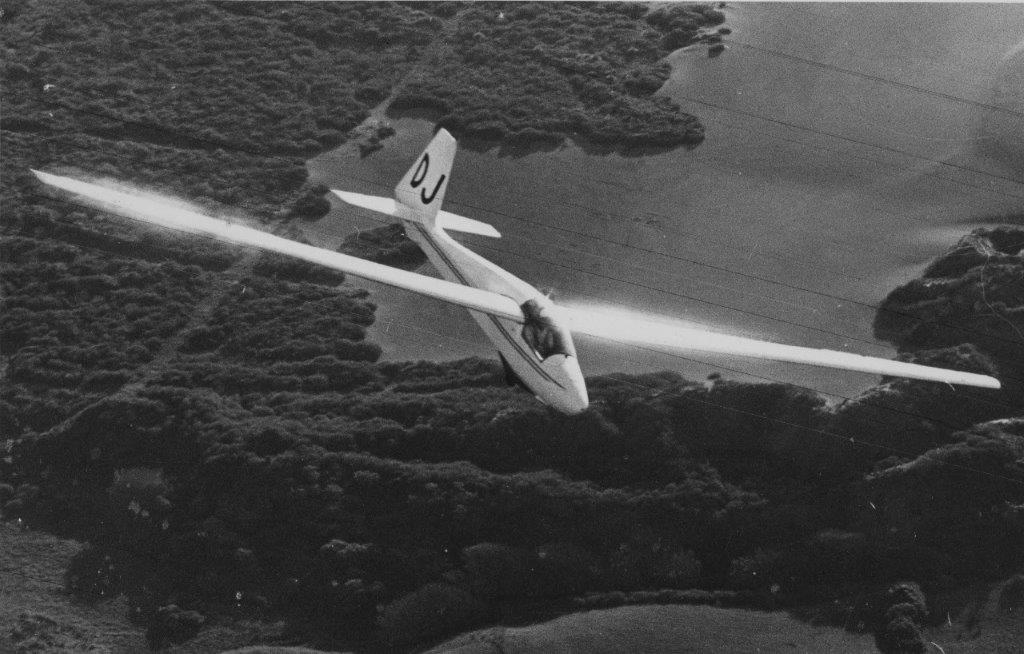 This glider and its flights were in their way, the harbinger of things to come and its been a privilege to watch these unfold over the years.And in a small way, to take part.
Another year, another journey and Toko village as seen from the Twin Astir in 2013.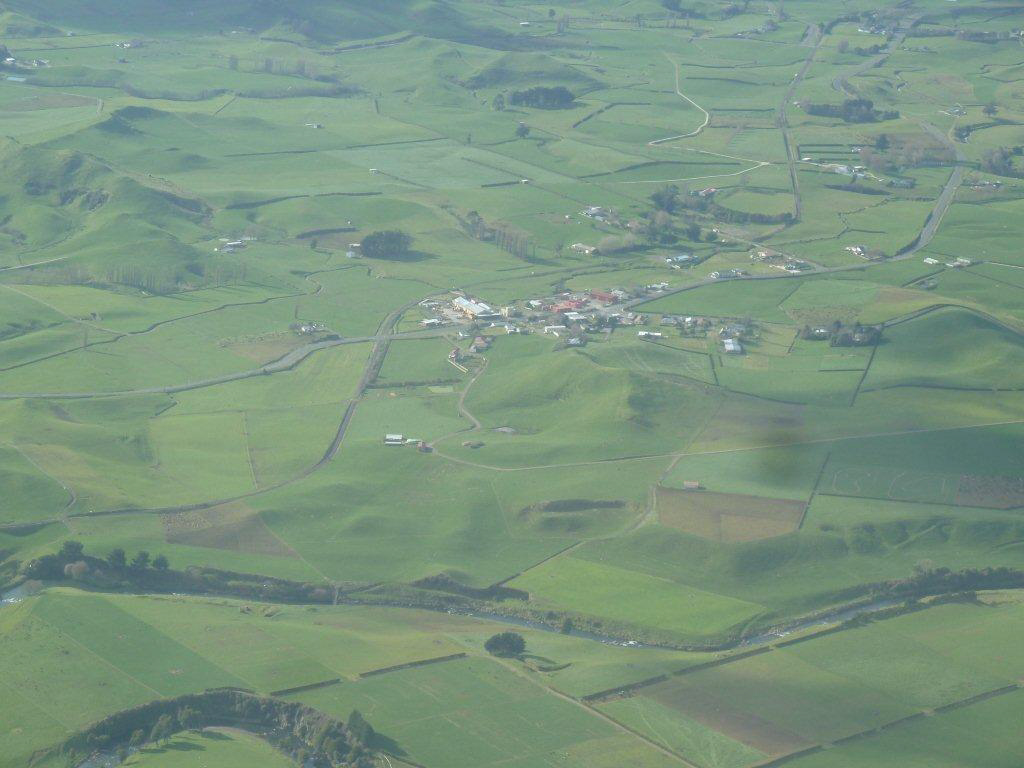 Papa Mike.