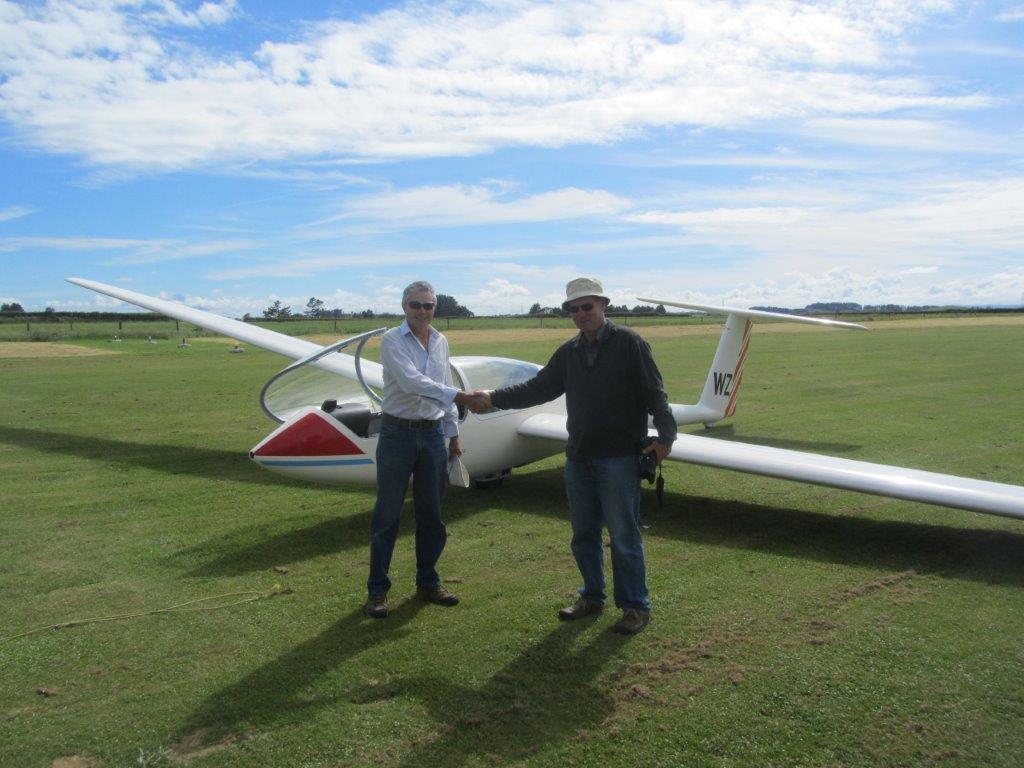 It was a good day for Dennis Green on Saturday for he was sent solo by CFI Tim Hardwick-Smith. To show it wasn't a fluke, he set to and did another three flights.
There had though been some flying on the 1st of December with members anxious to put the duff days of November behind them. But Saturday the 3rd was a better day with 18 flights in total. Three were of ninety minutes or more and another three were about thirty minutes each. As well as all of all this two ab-initio pilots took to the sky. Welcome to Eleanor Gilbert and Ben Hardwick-Smith and we hope you enjoy your flying with us. The airfield has dried out well and should not pose any problem until late nrxt winter.
A pleasant evening meal was had at a local hotel on the evening of the 1st when we shared the occasion with members of the Model aircraft group who fly at Stratford, albeit anxiously scanning the airfield and skies to discern what we're up to.
Dougal Wickham now back from the cross-country course at Matamata, reports that he enjoyed a good and informative experience there. I understand that one of the Tullett K6 gliders now has a new owner. Interesting how that over the last few years how a new and good dynamic has arisen from our move to Stratford and a roomy new hangar. It has a bit more room now that the Blanik is stored off-site.
Papa Mike