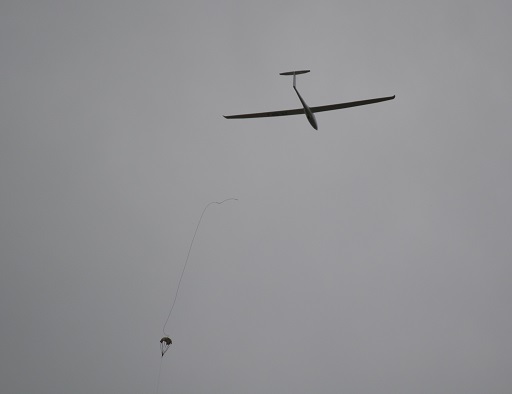 The above photo shows one of Wellington Gliding Club's DG 1000s just after release of the winch cable.
The Ventus is flying at Omarama and made 300km the other day and landed out yesterday – 10th January. Interesting to see the Astir GNG that did such a lot of TGC club flying in the eighties is having a series of good results in the Club Class. Meanwhile the 34th Worlds are underway at Benalla with a good team from NZ there.
The launch grid at Benalla.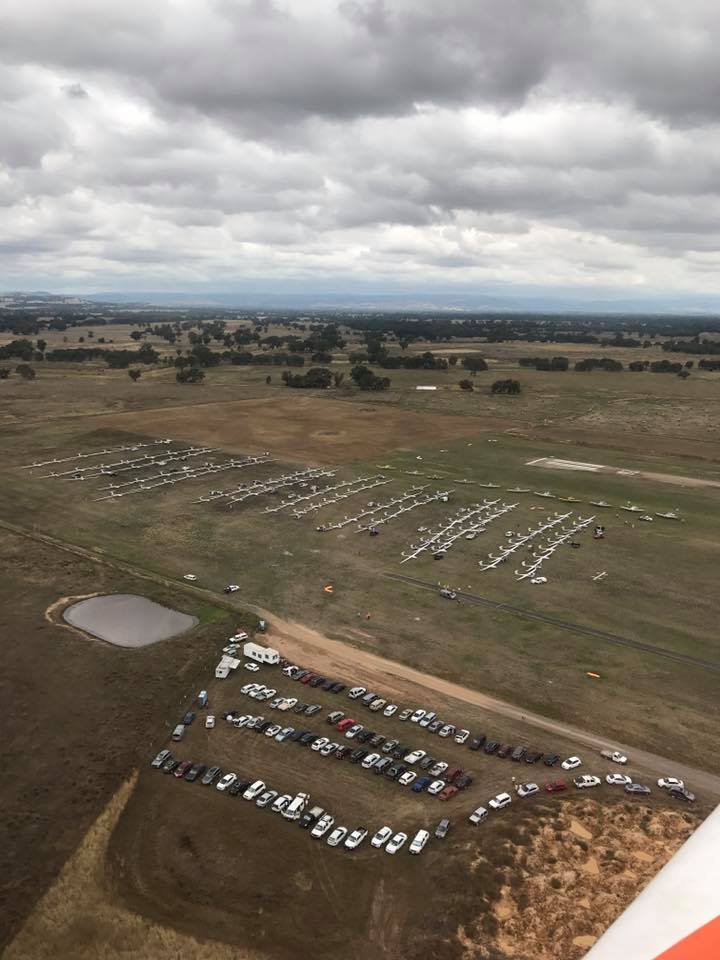 No flying possible at Omarama today but a 336km task for the 15m class at Benalla. Blue conditions anticipated.
Here its feet on the ground I suppose but we've started the year in good fashion on January 5th. JT and Dennis got 55m in WZ. Off tow at 1000ft agl but they got away though. Three hours & twenty-five minutes for John Spence in the Janus. They should never have let him near it I reckon, he is establishing proprietorial rights over the aircraft. Not to be outdone, Dougal Wickham got three hours in the PW5. Forty minutes in WZ for JT and new member Lily Upton-Hansen then Will Hopkirk followed them with an hour in the same aircraft. Rounding the day off, Les Sharp did some private flying in the Eurofox.
January 7th was a different day. Les Sharp got thirteen minutes in WZ with his brother Bob. Tim Hardwick-Smith and Dennis Green did better in the Janus – flying over to the mountain then out to the Waitara River near Purangi. They had an hour. However, Dougal Wickham was at the Tahurangi Hut up on the mountain and writes thus about the fly-by –
I was up near Tahurangi Lodge on Saturday and got this shot: - https://goo.gl/photos/rVDoSYPZoD9KcUo1A
After the flights they busied themselves putting up netting to discourage sparrow out-and-returns.
Thats about it and flying is advised for Saturday.
Papa Mike.