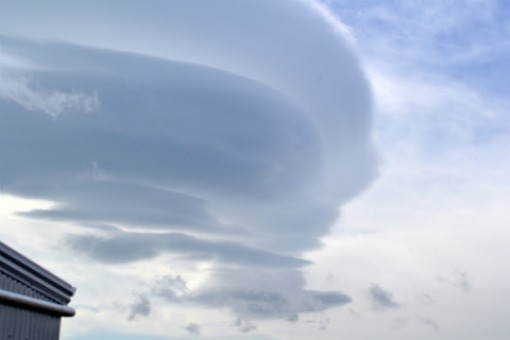 A lenticular cloud off Mt Egmont/Taranaki in a SW airflow. Note the layers of cloud.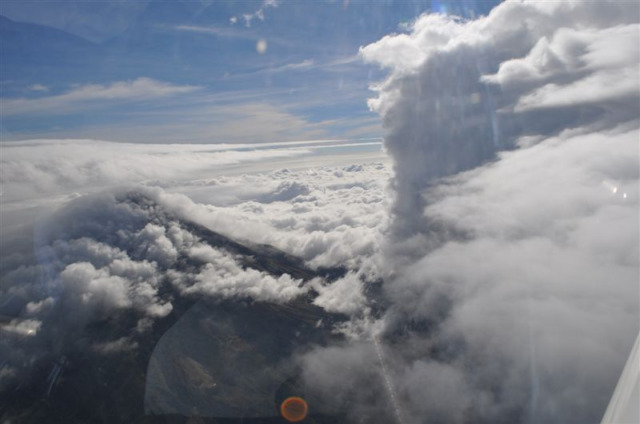 Approaching a wave. Note how the clouds sweep down from the mountain and then appear to rise almost vertically. Strong lift in front of this cloud took the gliders to 15000ft asl.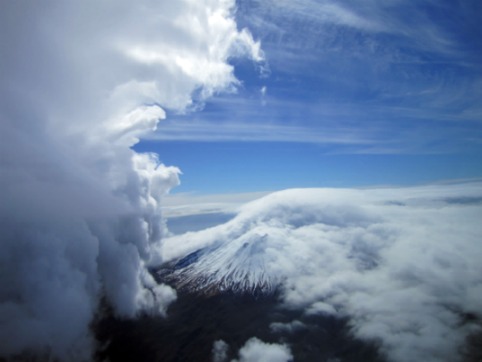 Looking back at the same cloud from the north. The mountain height is 8260 feet. The glider was at least 12000 feet.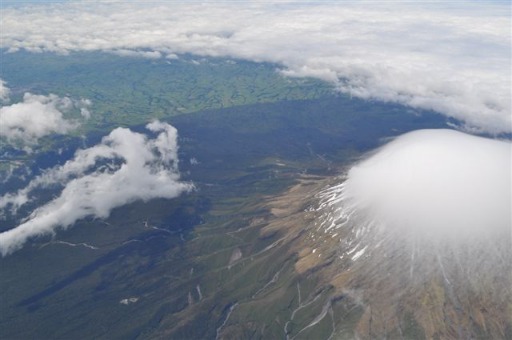 Another day. Cap cloud on the mountain. Fragments of rotor cloud to the left. Note the mountain effect on the cloud cover - clear air in the lee of the mountain.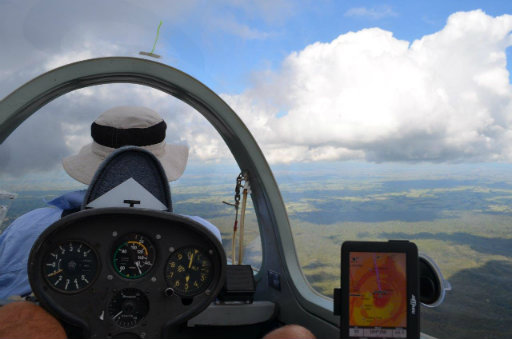 Heading towards a cumulus cloud marking a thermal.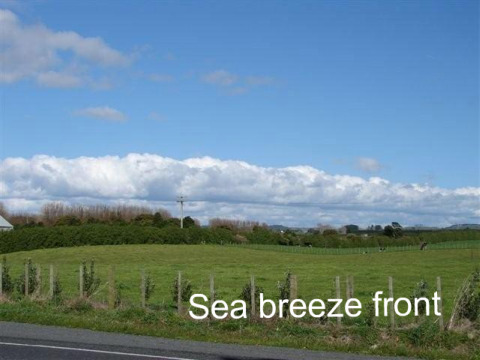 Mid-morning sea breeze front. Would later move south and combine with one from the South Taranaki coast.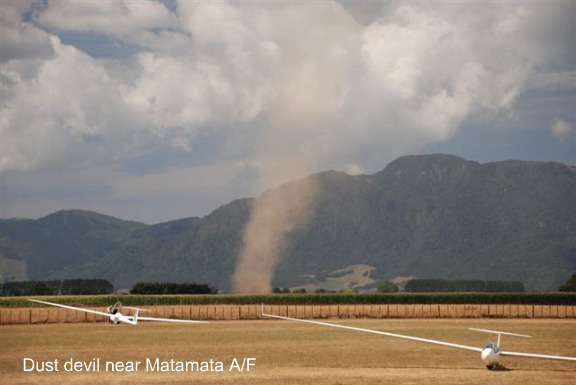 A small intense thermal in hot dry conditions at Matamata. I had a similar occurrence whilst haymaking when, suddenly there was a whirling column of dry grass that sub-sided as quickly as it began.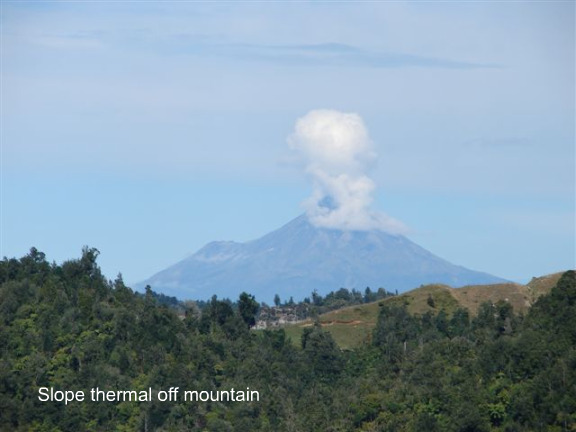 Air heated on the lee slope of a mountain rises, breaking through the inversion. In this case the condensation level is about 7000ft.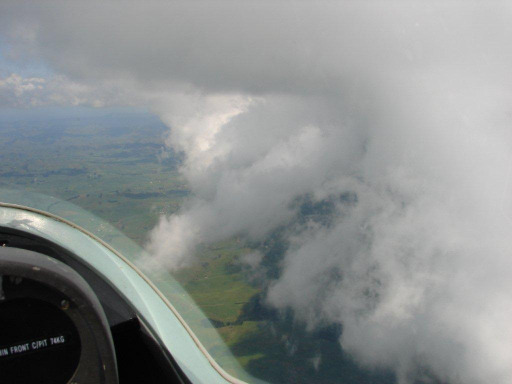 Running a sea breeze front. Good lift often found out to one side of the cloud and above the base of the cloud.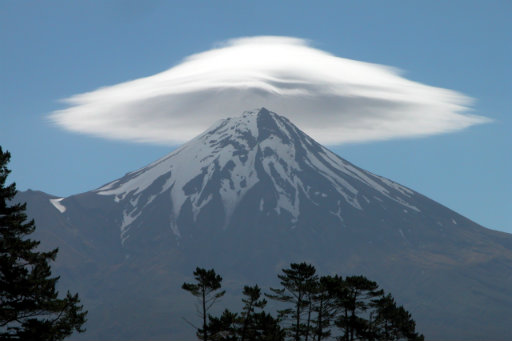 An intriguing cloud effect captured by Bruce Moss. Unsure of the airflow, but it may have been from the north.